Maria Lechich, Ph.D.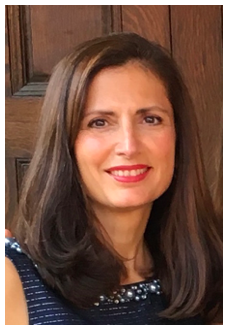 mlechich@gmail.com
144 West 86 Street Suite 1A
New York, NY 10024
212 877 0143

Maria Lechich, Ph.D, is the clinic director at the NYU Postdoctoral Program in Psychotherapy and Psychoanalysis, where she is a clinical consultant and member of the teaching faculty. She is a member of the teaching faculty of the Integrative Trauma Program and clinical supervisor of the 4-year training program at the National Institute for the Psychotherapies. In addition, she is faculty and clinical consultant at the Stephen Mitchell Relational Studies Center, where she was the Co-Director of the One-Year Introductory Program in Relational Psychotherapy from 2007-2015. Her areas of professional interest include trauma, enactment, ethics and clinical process. Her publications include Aron, L. & Lechich, M.L. (2011). Relational Psychoanalysis. In: Gabbard, Litowitiz, & Williams, Textbook of Psychoanalysis, 2nd Edition, American Psychiatric Publishing. She is in private practice in Manhattan, where she integrates EMDR within a psychoanalytic framework.
---